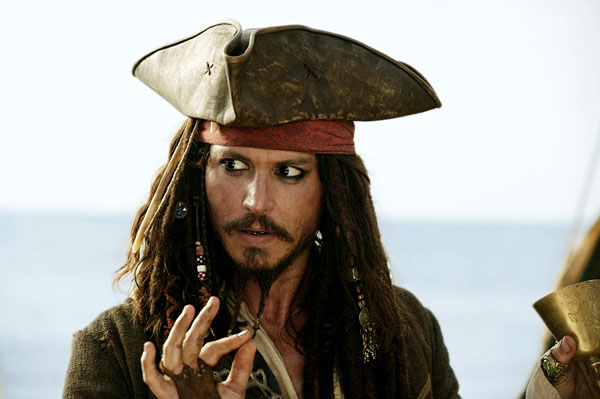 So lately we've had trouble keeping up with our new schedule of power walks, canasta, and shuffleboard. Time for an update!

Thanks to everyone who voted & watched our monkey video on Lonely Planet's website. We made it to the finals, thanks to you! Winners are announced on June 11-- time to get out our four-leaf clovers.

After finishing a superfun couple of days with our German "Echucan" friend Birte, we flitted off for an awesome weekend in Cairns-- shopping and gallavanting around "the big city." We even got to see Pirates of the Caribbean 3... which Adrian thought was "delightfully entertaining" (thanks, Ebert) and Dayle, of course, fell asleep in (but just for a minute!). We felt like real road trippers and even managed to get the very same room-with-a-hammock at Travellers Oasis. We even snuck in a snack of McDonald's fries, and a little Baskin Robbins. Ah, civilization!

In other news, Adrian helped complete a huge deck at a soon-to-be opened beachside restaurant, and usually comes home covered in paint and sawdust. Dayle was about to move onto a better housekeeping job in the Sheraton's villas, when fate came a-knockin'. By Friday she landed a 6-week contract at the local newspaper (The Port Douglas & Mossman Gazette) as a reporter. Sweet! She had to quit her new housekeeping job before even starting, and today was her first day back in the newsroom. It all began with a cool photo op of the beach finally opening up for swimming and a huge pissed-off crab. (But no more stingers!)

Port Douglas is still hot as hell in "wintertime," so we got a DVD player... and Adrian is silly with glee over getting to rent Aussie classic The Proposition.
Off to watch some more movies...Love, D&A
PS. Check out our pics of Koh Tao (our dive trip in Thailand) on Flickr. Bat videos and more Aussie photos to come!